Whether it's taking a yoga class or moving mindfully in a fitness class - taking the time to get out of your head and into your body is vital to your ongoing health and wellness. That mindfulness will also help lead you to better nutritional choices.

I am a E-RYT 200, RYT 500 Yoga Alliance Certified Yoga Teacher, Barre & Sculpt Trained Instructor and PN1 Certified Nutrition Coach. I believe in whole health and wellness - that all body systems will work optimally as the result of a combination of these three things; 1) Yoga for connecting mind, body and breath - reducing stress and encouraging self-awareness, 2) Movement & Fitness to get the heart rate up, build strength with resistance training and move the body in ways that keep joints mobile and healthy, and 3) Good Nutrition Habits to find and maintain an optimal, healthy body weight to promote overall wellbeing.
How can I help you? As an 10 year breast cancer survivor I am living proof of the positive benefits of practicing yoga, staying active and making healthy lifestyle and nutrition choices, and I want to share all that I have learned with you. No matter what your wellness challenges are at this moment I work with you from within a whole health wellness approach that encompasses the importance of ALL the factors within your life. This biopsychosocial lens recognizes the importance of the role of stress, relationships, emotional wellness, physical wellness, lifestyle and how all of these factors impact you and your wellbeing.
I continue to upgrade my knowledge base and stay current with the most recent findings in wellness, including the completion of graduate level theory and research courses in Counselling Psychology. There is always so much more to learn about the benefits and methods of connecting mind, body and breath, and sorting through the fads and facts of the nutrition world, and through our time together I pass this knowledge on to you.
I look forward to meeting you along this life long path to wellness! Remember - we all have two lives, the second one begins when we realize we only have one. It is never too soon, or too late to start living your best life - the only time is NOW - contact me today and let's start working together to meet your goals: Private Yoga Classes | Online Nutrition Coaching - Your success is my success!

CLIENT TESTIMONIALS
"Your yoga classes are literally saving my life right now!"
"I am writing to thank you and let you know how grateful I am for your tremendous support as my nutrition coach. I've learned so much, no only about nutrition but also the connection of mind, body and spirit. At my yearly physical I discovered that my Cholesterol was high, and that I was pre-diabetic. Those results were a wakeup call. With your help, encouragement and guidance I've reached my goal weight - during the pandemic! Not only do I feel lighter (physically and mentally), I am able to move more freely. "
"I love the positive and supportive energy from Jackie! I wouldn't miss it!"
"We love the classes, they are great! You are a wonderful teacher!"
"As a woman in her late fifties, I have noticed that after participating in your class once a week since November, I find it much easier getting up and down from the floor, walking up and down stairs and overall stronger in everyday activities"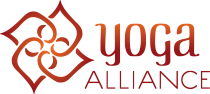 E-RYT 200, RYT 500, YACEP: Registered Yoga Teacher ID 253219 The Yoga Alliance

Precision Nutrition Level 1 Certified Coach, PN1

Certified Yoga Nidra Teacher Shiva Shakti School of Yoga, Krishna Perry & Aiyana Athenian

Relax & Renew® Certified Restorative Yoga Teacher Level 1 & 2 Judith Hanson Lasater
Sculpt & Barre Teacher Training & Barrelaties Teacher Training

Volunteer Restorative & Chair Yoga Teacher, The Carpenter Hospice Wellness Program

Faculty Teacher / Trainer with Barb Leese Yoga Teacher Training
Find Me on the Schedule at The Yogashala Wellness Centre